Ran Tamari
Knowledge, Experience and Expertise for your Success
Experience in the Fitness Industry
Ran began his career as an Athletics Coach in 1984 and has been a fitness instructor since 1989. His skills and experience naturally led him to the next stage and he was appointed as a sales agent for fitness equipment. Further, and still progressing in the Fitness industry, he was the Manager of four commercial fitness clubs which have achieved much greater profits than the average income in the industry. Throughout his career, Ran has been consulted by more than 250 businesses in the fitness industry for the design, the construction, the management and upgrading of Fitness Clubs and Sport Centers. Their success and achievements were made possible thanks to the knowledge, experience and high skills delivered by Ran, comprising friendly infrastructure management tools easy to implement and especially designed to bring optimal results and improve profitability
Fitness on the run with Ran
Ran Tamari is a Business and Management Consultant who has provided his services to more than 150 businesses in the fitness industry with an emphasis on commercial fitness clu
Wide experience with public organizations, NGOs, Municipalities, Government Offices, the Army and IDF forces
Management Courses, Seminars and Workshops training for hundreds of managers and over 25,000 employees (Self- management, marketing, sales, telemarketing, customer service, CRM etc).
Ex-manager of 4 fitness clubs with significantly higher profit rates than the average in the industry
Ex- Sales Person for Fitness Equipment
Former Senior Fitness Trainer
Master Degree in Business Administration with a specialization in Marketing
Lecturer in sports management at Ono College
Former lecturer of business strategy at the University of Derby in Israel
Lecturer in Management and Marketing at the Wingate Institute for Physical Education and Sports
Former Fitness coach of an Elite Unit in the Israeli Army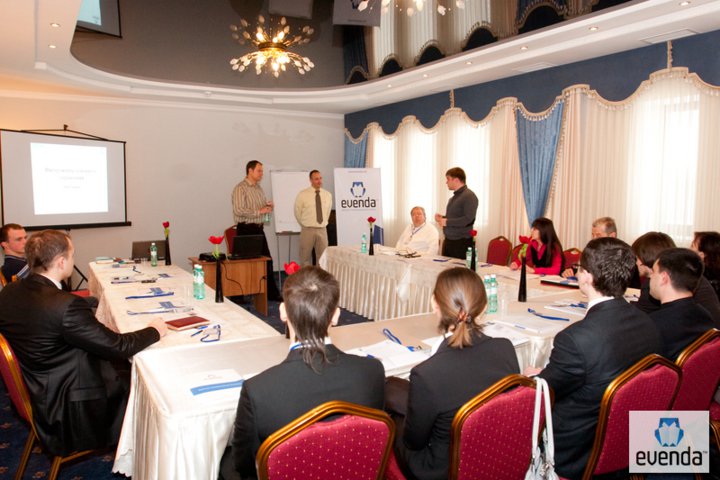 Businesses Training for other industries
Management tools are universal across the different sectors and industries in the World. The unique tools provided by Ran help his clients to turn the task of managing into something simple, understandable, applicable and effective, including in a wide range of businesses in Eastern Europe. Beyond the Fitness Industry, Ran has lectured for many business seminars for companies, executives and businessmen from a wide range of fields: Construction companies, Retail chains, Restaurants, Energy Companies, Communication Services Companies, Insurance, Automotive, and more
Vladimir Simine
Overseas Operations Manager
Honorary Member of Young Businessmen Club in Moldova
Lecturer in Seminars for Companies

&

Businessmen
Former Fitness Club Director and Chain Sales Manager for Energy Fitness Club & Thermal Spa
Business Consultant for the widest chain of Women Gymnastics Centers in Moldova (18 branches)
Owner of Photo Dent – Dental Imaging Centers
Former Owner of an insurance agency in Israel
Mechanical Engineer and 4 Times Moldova Champion for Racing 4X4 Cars
Speaks Russian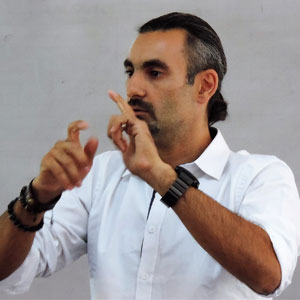 Ronen Davidov
Personal

&

Professional Development Consultant for Fitness and Sports Coaches
Moderator of Workshops, Seminars and Courses intended Fitness and Sports Coaches.
B.Ed in Physical Education and M.P.E in Physical Education and Sport Sciences, graduated from Zinman College of the Wingate Institute.
CPT Personal Coach graduated from the ACSM – American College of Sports Medicine
Coordinator and lecturer at the Wingate Institute Coaches School within  the Program of  Physical Fitness Trainer.
Lecturer and Project Organizer for Companies and Organizations in the field of Physical Activity and Healthy Lifestyle.
Founder of myfit.co.il : Fitness Groups in Nature and Outdoors
Mentor for Personal, Professional and Business Development for Fitness and Sports Instructors mentor4trainers.co.il .
2ndDan Black Belt in Martial Arts.
Ofer Nir
In charge of Operating and Outsourcing Management in the field of Sports, Fitness and Leisure.
In charge of Personal Coaching for Executives. Individual and Professional Training for Success (Graduate of Coach Me College)
Mental Coach for Managers, Coaches and Athletes (Sports – Doc College).
Sports Events Producer.
Mediation Course Diploma.
Physical Education Teacher and Class Tutor.
Arik Landau
Responsible for companies, organizations, public institutions and religious orthodox communities.
In charge with the planning and setting up of fitness rooms, studios, facilities and equipment for City Councils and Municipalities
Expert in the Construction of Fitness Clubs within companies, organizations and public institutions.
Founder and former co-CEO (1997-2012) of MOVEMENT company that deals with the setting up and operation of Fitness Centers in companies and with the promotion of Health and Sports Activities in organizations and working places such as Intel, Marvell, Hot, Tnuva, Amdocs, Check Point, ECI, AudioCodes, Leumi Card and more…
Active Lecturer within the "Online Lecturers" Association